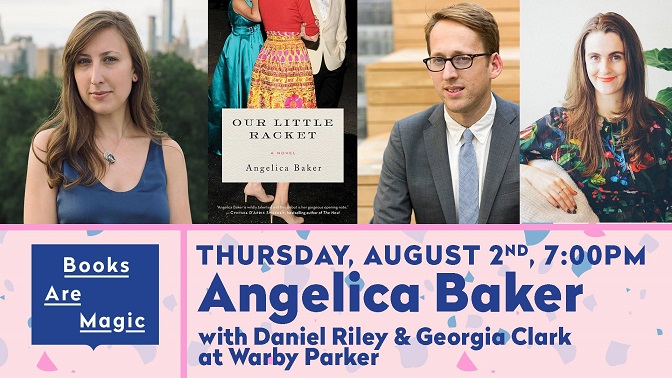 Come help celebrate OUR LITTLE RACKET in paperback, on shelves 7/31/18.
We're throwing a party with our friends Books Are Magic and Warby Parker, plus novelists Daniel Riley and Georgia Clark!
RSVP here: booksaremagic@warbyparker.com
Join us in the Warby Parker back garden at 55 Bergen Street for readings and a conversation about women, men, power, and scandal. In conversation with Daniel Riley (FLY ME) and Georgia Clark (THE BUCKET LIST).
View Event →